Information Technology Advisory Services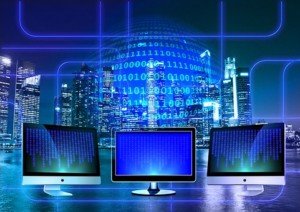 Middle market businesses are faced with many challenges, particularly in the area of IT.  Knowing where to invest limited resources and understanding the true value/risks of IT investments can be a daunting task, particularly when owners/management have little experience with IT.  Often times, internal IT staff is tactically focused and has difficulty with strategic or business-oriented issues.
Systems Advisory Services consultants have provided IT advisory services to many companies throughout California and the Pacific Northwest.  Our consultants have 20+ years of IT consulting experience along with strong business/accounting backgrounds.  
We work closely with senior management to address their most pressing issues. A sample of some issues that we helped resolve include:
| | |
| --- | --- |
|   | Application Software  – ERP users believe the software doesn't support their needs; or the software technology is old with no support, and it's becoming increasingly difficult to support the future business needs. |
|   | Troubled IT Projects – the project is behind schedule, over budget, and/or out of scope. Management have conflicting perspectives on the problems and best corrective action – and doing nothing is NOT an option. |
|   | IT Strategy – in an effort to realign IT to support business growth, there is a difference of opinion on the best IT strategy (e.g. software development versus software packages) to implement and support the business. |
|   | Internal IT Resources – Key resources may have departed or internal conflict may be leading to productivity issues. Organizational structure and/or responsibilities may lead to dissatisfaction and risk of staff turnover. |
Our team offers an independent perspective for companies that are not able to come to a consensus on key IT issues.  We are able to effectively understand and relate to positions taken by IT personnel , end users and management.
Some Projects We've Worked On
Multi-State Risk Management Company: This company was attempting to align its IT strategy with a rapid growth in business operations.  There was uncertainty within the executive group over what components of their enterprise systems should be developed versus selecting off-the-shelf software.  SAS assisted in analyzing these options, including issues involving integration of a mixed development/package software environment.  We recommended an organization structure for their IT department with estimated staffing levels to support the target strategy.  We also helped them with the recruitment of a new CIO.
West Coast Labor Association:   This organization was responsible for the deployment and payroll for a large union.  Their accounting department had been using the same ERP system for several years and felt it no longer effectively supported its needs.  SAS reviewed the overall information system needs of the organization and how the current system was configured to address those needs.  We recommended that they make certain changes to how the software was implemented including specific company setup, restructured chart of accounts, additional reports, and indirect cost allocation.  We also recommended business process changes that would resolve certain problems that were perceived to be software limitations.  With these recommendations, we believed replacing the ERP software was not justified.
International Steel Fabrication Company:  This company, which is composed of three primary business units, had selected a new ERP system and was six months into its implementation when it became apparent the project was in trouble. The schedule kept slipping, the implementation budget was close to expended, and business units were resisting efforts to convert to the new system. SAS was asked to review the selection decision made and determine how best to restructure the project. We concluded that the ERP software selected was an appropriate choice for the largest of the three business units. The other two business units already had ERP software that provided better options for them. An additional enterprise budgeting and reporting system was needed to bring all three business units together for financial management purposes. We introduced needed project management discipline including a new framework for preparation and control of project plans.