Custom Report Writing / Data Analysis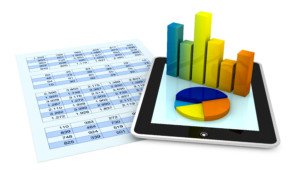 ERP and other key transactional systems can hold a treasure of data about your company and its operations.
Businesses that effectively retrieve, present and deliver this information in a timely fashion are maximizing their investment in ERP and are better positioned to make key informed business decisions.
Our team of consultants are proficient in designing and creating reporting solutions for your business (using industry standard tools like Crystal, Access, and Microsoft Reporting Services). Our strong financial and industry backgrounds means that we will quickly understand and appreciate your reporting needs.
Ask our experts as we have created hundreds of reports, and likely have created one similar for your needs.
Reporting needs can fall into several categories, as follows:
| | |
| --- | --- |
| | Operational reports – clients may require a unique report that doesn't exist in the ERP solution |
| | Business Intelligence – trend analysis and "what if" analysis are excellent tools to support strategic decision-making. |
| | Financial / monthly reporting packages – key financial statements and/or key sales and operational reports |
| |  Custom forms – this can include customized checks, invoices, statements, routers, etc. |