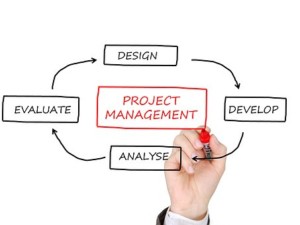 Implementing ERP software is a significant undertaking for any business.  Once implemented, the benefits of new ERP software can be dramatic, but getting there can be a challenge.  ERP implementations involve a multitude of project tasks, high levels of employee involvement, changes to business processes and significant financial commitments.  Successful projects require adept project management in order to meet objectives, schedule and budget.
Systems Advisory Services has implemented ERP software for hundreds of clients.  The knowledge and experience gained from these projects significantly contributes to our implementation approach and to our overall philosophy of project management.
Our approach to project management includes the following key tasks:
| | |
| --- | --- |
| | Confirm with client stakeholders the project objectives, scope, constraints and assumptions |
| | Prepare project work plan and schedule |
| | Determine procedures for issue tracking and scope management |
| | Prepare regular status reports |
| | Conduct periodic status meetings with client stakeholders |
| | Coordinate key milestones, such as the conference room pilot, training, etc. |
| | Closely manage the activities surrounding the Go Live activities |
| | Conduct a post project review |
Some Projects We've Worked On
Virtually every ERP implementation we conduct includes project management activities. Below are some examples:
International Aviation Fuel Distributor: Assisted this multi-billion dollar organization with several key IT initiatives.   One initiative included the development of credit card settlement system and a web portal for merchants and cardholders.  As project manager, our role included managing scope, schedule and budget. Project participants included developers in India, stakeholders throughout the US and UK, a credit card processor in Kansas and a large IT data center located in Chicago.  Project communications and coordination was critical given scope and the number of participants.  The project completed on schedule and budget.
Mixed Mode Manufacturer:    Assisted this manufacturer of machine components for the semiconductor industry with the implementation of SYSPRO software that included overall project management responsibilities.  Worked with client's third party IT organization to address infrastructure issues.  Created work plan and schedule to support clients desire for a rapid implementation.  Conducted regular status meetings and helped resolve issues as they arose.  Project was completed on schedule and under budget.