Food and Beverage Industry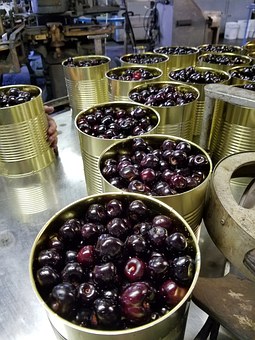 SYSPRO provides the means to handle the complexities of the food and beverage industry where the challenges of quality, perishability, the demand for faster inventory turns and deliveries and safety issues mean that time-to-market is all-important. Whatever the recipe, pricing or packaging options, SYSPRO solutions offer improved procurement efficiency, transaction speeds and responsiveness to customer demand.
SYSPRO monitors the food or beverage life cycle from initial ingredients, through manufacture to finished goods, shipment and final store delivery. Our inventory applications promote the maintenance of low inventory levels and incorporate multiple units of measure and catch weights thereby enabling accurate product costing and pricing.
SYSPRO's solutions provide enhanced visibility of key information, faster time to market and greater opportunities for profitable growth.
Request a Demonstration
[contact-form-7 id="776″ title="Contact Page Form"]
Key Features and Functions
Customer Success Stories
Customer Success
Pilot Brands, headquartered in Lake Tahoe, is a leading importer of lamb, goat and seafood products for the US market. The company maintains two warehouses and five regional sales offices across the US to sell meat and seafood products to the food service industry.
The Challenge
The company's existing accounting package was outdated and no longer meeting its needs. With warehouses and offices across the country, Pilot wanted an integrated solution.
Gary Saunders, Pilot's Vice President of Operations, realized the time had come to implement an ERP solution. After extensive reviews the choice narrowed to SYSPRO. "I liked the real-time integrated nature of the various SYSPRO modules and appreciated the ability we have to customize the various inquiry screens without having to change the source code," he says.
SYSPRO e.net solutions and associated Business Components also give Pilot an advantage by enabling it to tailor the software to meet the exacting demands of the food service industry. Pilot purchased the system from SYSPRO reseller Systems Advisory Services (SAS).