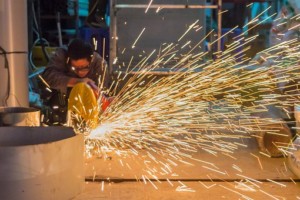 SYSPRO for Fabrication is designed to support metal or fiberglass fabrication seamlessly linking all of your company's critical operations. SYSPRO's flexible business solutions will enhance your organization's efficiencies in meeting the challenges of global competition, high costs of raw materials and changing customer expectations. SYSPRO provides the tools to improve production and sales to achieve optimal efficiency, responsiveness and throughput.
Check out some of the more common business challenges and how SYSPRO ERP can help your firm solve them:
Request a Demonstration
[contact-form-7 id="776″ title="Contact Page Form"]
Key Features and Functions
Customer Success
MENZIES METAL PRODUCTS 
Menzies Metal Products was established in 1978 to provide innovative products and custom fabrication for the roofing, building and plumbing industries. Menzies Metal employs about 50 people and markets its products across Western Canada and the United States, with branches throughout British Columbia and Alberta.
The Challenge
Phil Jones, Vice President of Menzies Metal, recognized the company had outgrown a well-known accounting package, which no longer satisfied its needs. The software was weak when it came to manufacturing and inventory – exactly the areas where Menzies needed to get a little more detailed.
The Solution
According to Jones, the implementation process went smoothly. "We had very little problem implementing SYSPRO. There's always a learning curve, but we didn't have much difficulty fitting the software into the business. Our main concern was making sure that the implementation did not affect Menzies' high level of customer service, therefore the Sales Order Entry module was the most critical component. That was the first thing we needed to get up and going – and we didn't have any problems." Today, the business leverages key modules like Inventory, Work in Progress, Quotations, Order Entry, and Bill of Materials (BOM). "Those are what I would call the standard configuration for a manufacturer," says Jones. "We implemented Shop Clock as well, to help us quantify the time employees spend on particular jobs, and that's worked out very well."
The Result
The implementation of SYSPRO had an immediate and positive effect on Menzies' business processes. "We were able to get a high degree of accuracy on product costs quickly, and it also streamlined the fabrication of custom products," Jones says. "The Quotations module automates the process, and helps us keep track of how accurate our projections are in quoting a job. As we move forward with SYSPRO it continues to give us better quality information on which to base our business decisions." SYSPRO has also helped Menzies enhance its relationships with suppliers and customers. "On the material requirements side," says Jones, "SYSPRO gives us the information we need to do Just-in-Time inventory deals with some of our suppliers. It also gives us accurate information about our own buying habits, which helps us negotiate deals." On the customer side of the equation, SYSPRO sales projections and inventory control have helped Menzies achieve a fill rate of approximately 99%. "I depend on SYSPRO," says Jones. "It's intuitive software to learn and use, and for every business problem or need, there's always a solution. We've been used as a reference site for SYSPRO, and I've been straightforward in recommending it to potential users. For companies of the size I've worked for, it's the very best bang for the buck."