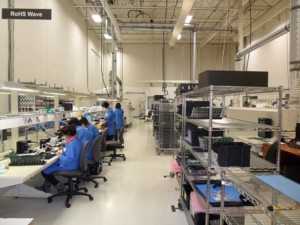 Advanced planning and scheduling, serial tracking, work-in-progress inspections and procurement planning are some of the features that have made SYSPRO for Electronics a leader in the provision of world-class business software solutions. Our applications are ideally suited to the rapid changes that typify the industry, whether your business is appliances, semiconductors, scientific equipment, circuit boards, electronic connectors, computers or cabling.
Agility and speed in getting to market are critical in this industry, to meet the challenges of constant product innovation, short product life cycles, high levels of obsolete inventory and complex supply chains.
Let SYSPRO empower your company to overcome these challenges and thereby reinforce your growth and profitability.
Request a Demonstration
[contact-form-7 id="776″ title="Contact Page Form"]
Key Features and Functions
Customer Success
RFE International, Inc.
RFE International, Inc., a manufacturer and supplier of electronic components, including resistors, capacitors, rectifiers and inductors, was formed in 1984 with an office and warehouse in Costa Mesa, Calif. Today, RFE which boasts manufacturing locations in China and Taiwan, is headquartered in Santa Ana, Calif., from which the company manages sales and service for customers throughout North and South America.
The Challenge
RFE serves its OEM customer base via direct key accounts and industrial distribution in key geographic markets. R. Fred Webb, President of RFE, says: "Our industry leadership is dependent upon the ability to not only outpace competitors with superior products, but also to best competitors by pushing the spec limits relative to better technical capacity, lower prices where we have a cost advantage, faster service and better customer service support, including superior technical service".
The Solution
RFE initiated a search for a more feature-rich solution. After viewing demonstrations from leading software producers, the company selected SYSPRO ERP and CRM based upon its ability to integrate system data in real time. Contributing factors included the system's scalability to meet RFE's current and future needs, and the depth of service available from SYSPRO.
The Result
Webb estimates that SYSPRO has been beneficial to the company since implementation. It has reduced human errors, assisted sales with detailed customer communications and become an asset in managing growth while containing support costs.