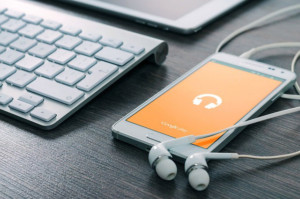 SYSPRO solutions are tailored to address the needs of companies in the manufacturing, marketing and distribution of fast moving consumer goods, consumer packaged goods and consumer durables. SYSPRO is dedicated to improving your operational efficiency and productivity, giving you visibility across complicated supply chains, and enabling quick responses to changing consumer demands. It will assist you in facing challenges such as unpredictable trends, short life cycles and long procurement lead times.
SYSPRO's technology solutions and accurate analysis capabilities will empower you to eradicate waste and achieve increased revenues and profits.
Request a Demonstration
[contact-form-7 id="776″ title="Contact Page Form"]
Key Features and Functions
Customer Success
DUNLOP MANUFACTURING
Located in the Bay area of Northern California, Dunlop Manufacturing is a leading manufacturer of world-class electronic instrumental accessories for the music industry with a product line that includes picks, capos, slides, strings and other musical instrument accessories.
The Challenge
As Dunlop's product line evolved and gained popularity, the company recognized that it was in need of a manufacturing software program capable of efficiently handling a high volume of transactions while helping deliver customer orders, on-time and error free. Additionally, the company wanted a solution that would integrate all departments of the business and support rapid company growth.
The Solution
Among the reasons for the selection of SYSPRO were:
The ability to support continued business growth without significant increases in staff head count
Strong manufacturing functionality fully integrated with all other departments across the company
Increased efficiencies through the use of an integrated system without relying on spreadsheets and other offline, manually prepared, documents
Timely, comprehensive, and accurate reporting; and,
Strong implementation project team at SAS.
The Result
SYSPRO has greatly enhanced communications and efficiencies at Dunlop. It has proven to be effective and easy to use, supplying the needed data to workers at a rapid speed.  "The biggest difference is that SYSPRO allowed us to improve communications. It is easier to use. People can just log in and get answers quickly."
Customer Success
YETI CYCLES
Yeti Cycles, a high-end mountain bike manufacturer, was founded in 1985. In 2001, two Yeti employees bought the company and have since patented several leading-edge technologies, including a suspension design called Switch Infinity. The quality of Yeti's designs is a direct reflection of their commitment to racing.
The Challenge
A singular focus on building the world's best bikes fueled such phenomenal growth that Yeti Cycles was forced to update their technology solutions. Consisting of a combination of internal, third-party and QuickBooks software, the previous solution no longer offered the scalability that was required for rapid growth.
The Solution
The Yeti Cycles cultural values of speed, efficiency and a true passion to be "the best" led Yeti to discover and install SYSPRO. The Yeti team was resolute that their technology solution partner understands the company's desire to keep things simple and uncomplicated. ERP scalability, without undue organizational stress, is also a high priority. Yeti found the ultimate combination with SYSPRO ERP.
The Result
SYSPRO's seamless ability to accommodate and support Yeti's rapid growth is the number one reason why Yeti Cycles has remained a highly satisfied customer for more than a decade.  Even more remarkable, says management, is that, despite the company's remarkable growth, the company has added zero additional technology people to support the SYSPRO deployment.
"You hear a lot of bad technology stories out there, particularly when a business has a lot of change, as we have," said Hoogendoorn.  "We've had the opposite experience with SYSPRO; it is highly flexible, lets us operate on as few resource spends as possible, and has contributed to us achieving great profits."